Experience the Beauty of Oregon Wine Country
Pinot Car is excited to welcome all visitors to the Willamette Valley! Whether it is your first time to
Oregon or you are a well-seasoned "native", experience the beauty of Oregon Wine Country with our
knowledgeable guides and discover all the best our valley has to offer.
 Willamette Valley Wine Tours
Traveling to Oregon wine country? Looking for a Portland wine tour? Pinot Car is here as your guide and chauffeur. Our wine tour planning and transportation service offers an unforgettable experience tailored uniquely to you your group. We are your local experts, from recommending the best local wineries to getting you there in style and safety. Relax and enjoy Oregon wine country at its finest!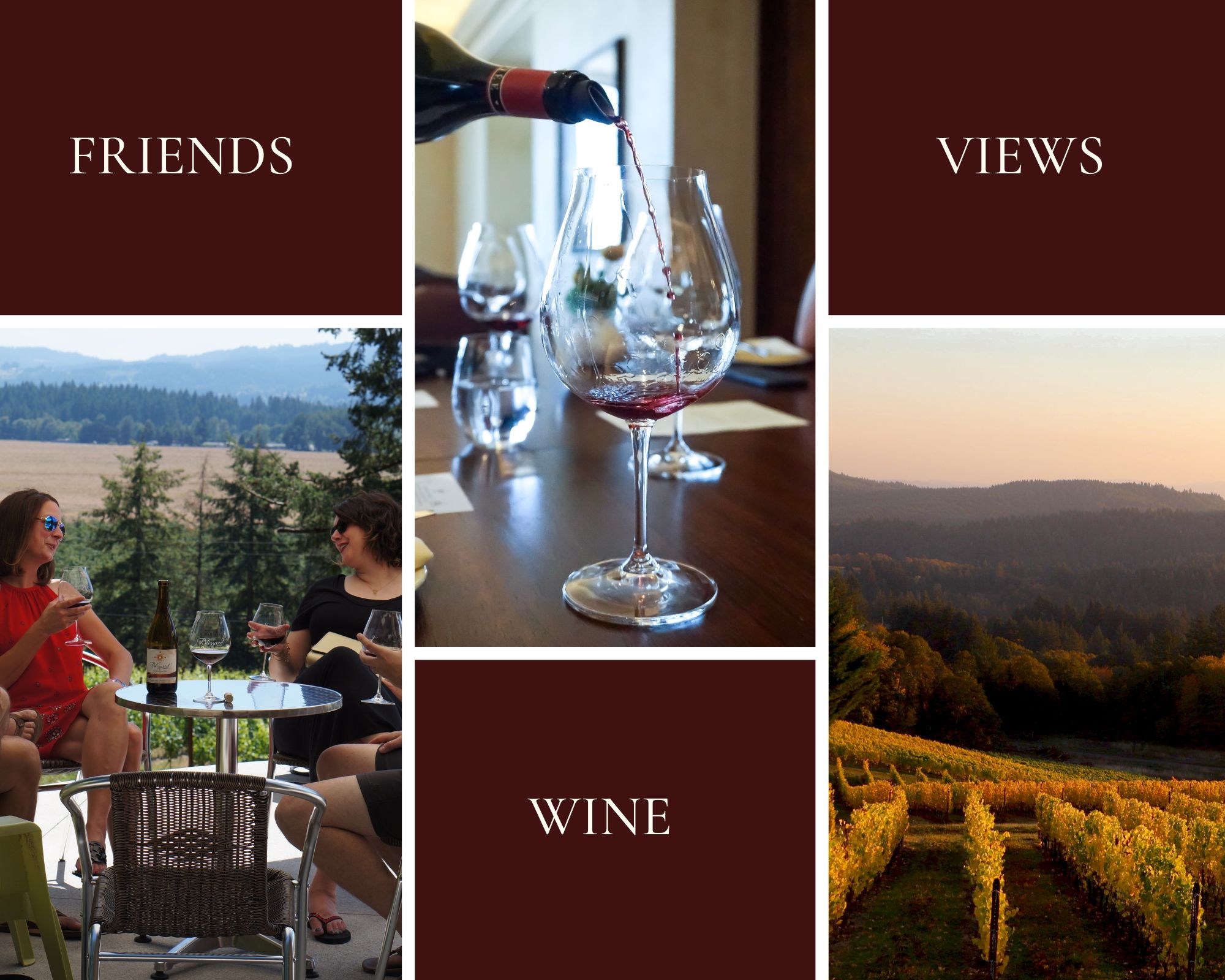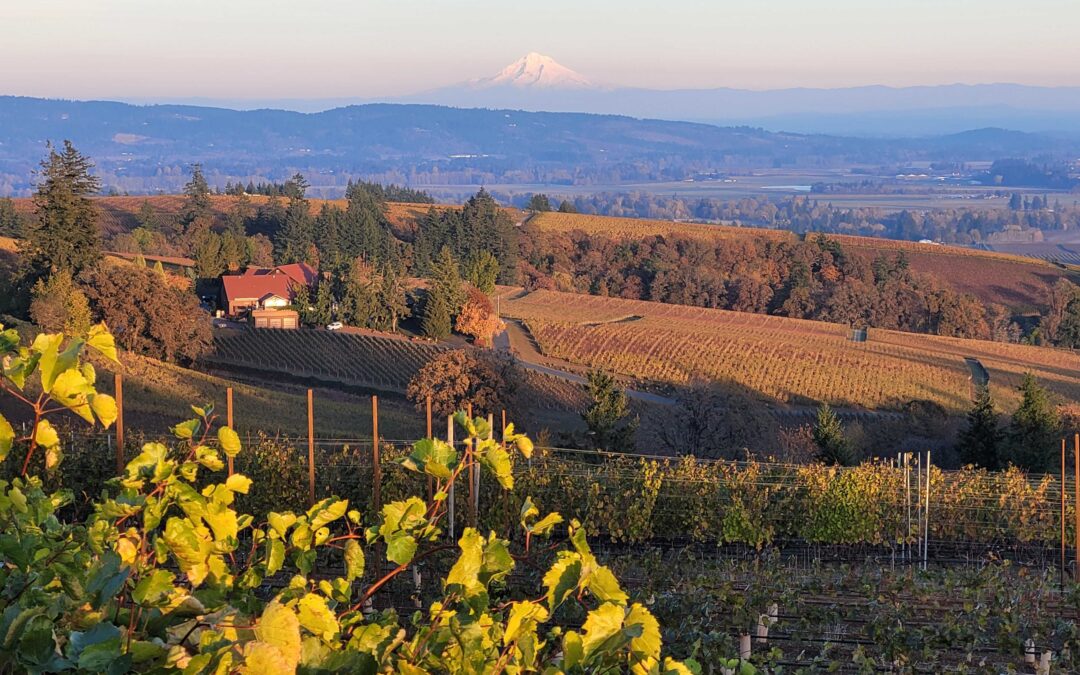 Looking for a little holiday fun and maybe get in some wine tasting while you are at it? Well, we have a list of some festive events happening around our neck of the vines where wine and fun go hand in hand: The Month of November  Durant Vineyards & Olive...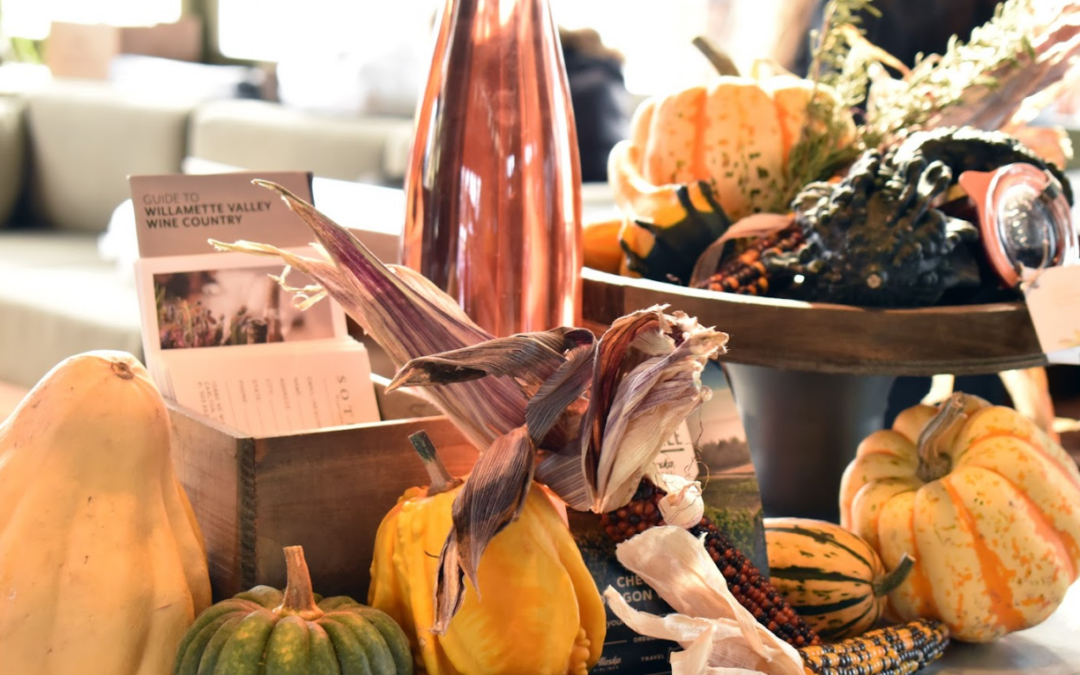 Probably not. While wine was most likely brought with them on their grueling 66-day voyage from England to the shores of the New World in 1690, it would have been long gone by the time of the First Thanksgiving in the fall of 1691. As the native grapes in the area...
Personalized Small Group Wine Tours
Our personalized option is a completely private and customizable wine tour based on your interests. Our mantra is "Your Tour, Your Way", which means that we believe in giving you, as the customer, the complete choice and flexibility to structure the day as you wish. We expertly curate your tour for an unforgettable Oregon Wine Country experience.
Your Tour, Your Way—Customizable, private, and exclusive

Flexible scheduling with a 3-hour minimum for local pickups/drop-off. Or 5-hour minimum for non-local pickups/drop-off
Limited to five guests.
Price: $95 per hour. 

Deposit required ($200), plus

 additional 

recommended 20% gratuity
Personalized Large Group Wine Tours
Our large group tours take the guesswork out of planning. Let our team of local experts pick the best local wineries for your large group. We take care of all the details so you can sip and enjoy everything the Willamette Valley has to offer.
Expertly Curated—We handcraft  your Wine Country experience

Flexible scheduling with a 3-hour minimum for local pickups/drop-off. Or 5-hour minimum for non-local pickups/drop-off

Option to add a planned lunch to your tour (additional cost)

Available for six or more guests.

Price: Starting at $125 per hour. Deposit required ($200), plus additional recommended 20% gratuity
Starting at $125/hour + 20% gratuity
Where to explore in Oregon wine country:
Dundee
Pinot Noir was planted first in the Dundee Hills. Discover the wineries and restaurants that put the Willamette Valley on the map.
Eola-Amity
Eola-Amity Hills experiences a maritime climate that includes mild winters but summers that are cooler and wetter.
Chehalem
Beautiful vineyards, eclectic tasting rooms, restaurants and other northwest cultural and recreational places of interest.
mcminnville
Discover the wines and wineries of McMinnville, located in the coast range. McMinnville is also home to several top rated restaurants.
ribbon ridge
There are a number of reputable wineries that are family owned operations producing pinot noir, chardonnay and pinot gris.
Yamhill-Carlton
There is a diverse array of wineries in the Yamhill-Carlton AVA, and most of them primarily focus on producing Pinot noir.