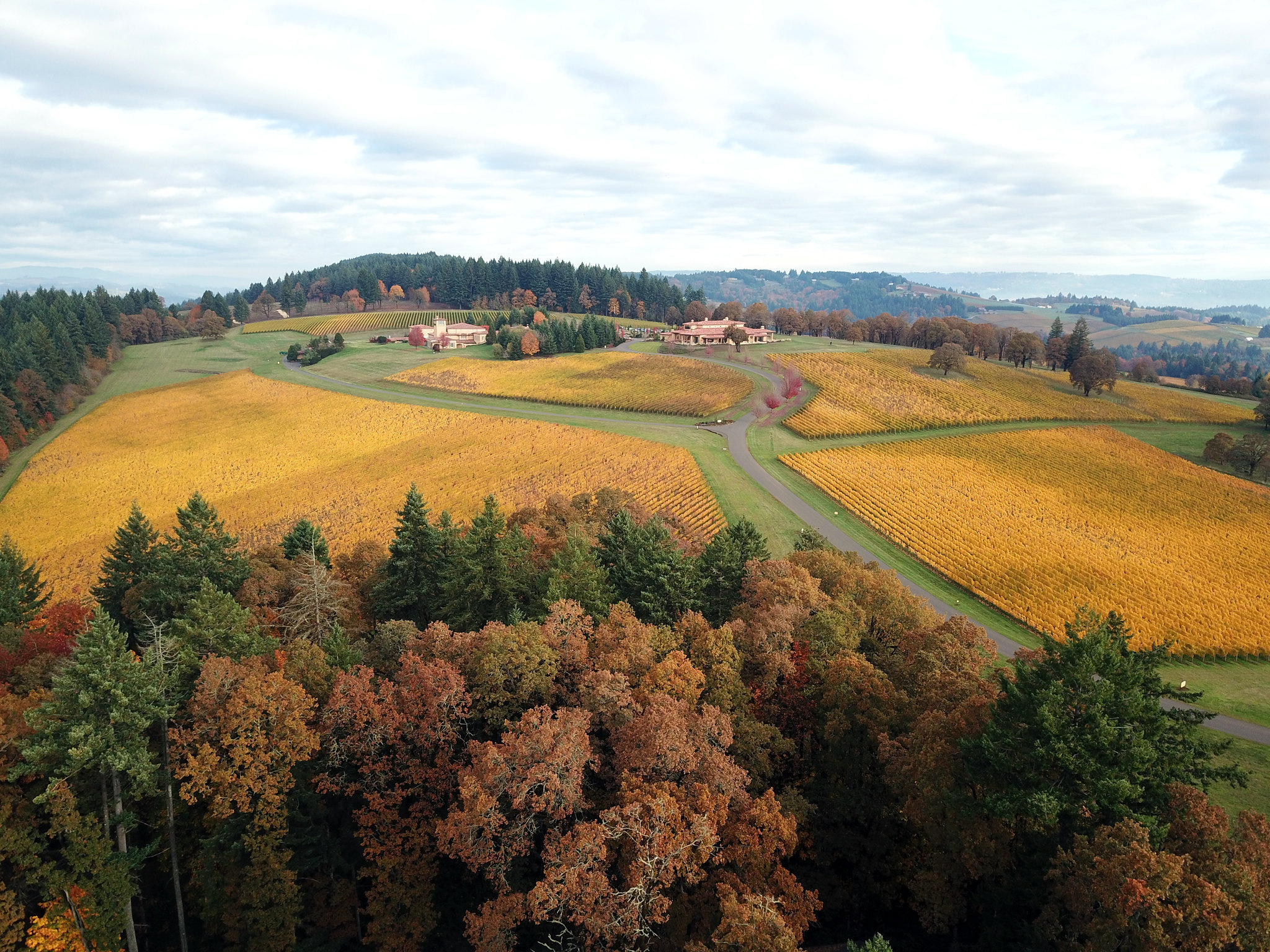 It's the First Day of Fall!
The air is crisp, the sweaters have come out of storage, and the leaves have just begun to change. It's the first day of fall in the Willamette Valley!
Though we are sad to see the busy summer season come to an end, fall has always been one of our favorite seasons here at Pinot Car, and here's why. 
There's nothing better than cruising through the windy hills of wine country with the glow of the autumn sun illuminating the golden vines and fall-colored leaves. It's true, Oregon weather can be unpredictable in the fall, but there are plenty of sunny, cool, crisp days still to be had. 
During this season your visit will be enhanced by harvest activities/events, less crowded tasting rooms, epic sweeping views of the valley adorned in fall foliage, and the excitement of the 2022 Harvest and Crush seasons at the vineyards. 
Stop by the kiwi farm in Dundee for U-pick fall kiwis. Pop into Brier Rose Creamery for some local artisan cheese, then continue on to your favorite tasting room to relax with a glass of wine in the afternoon glow. 
Rain or shine, we are here to make sure you have the best experience in Oregon Wine Country; so grab your flannel, cozy up to a loved one, and let's get out there and welcome in 2022 fall in our neck of the vines! 
Cheers!
– The Pinot Car Team