The Oak Accord
Written by: Ian Hays
When you think of an Oregon forest, what trees do you envision seeing along a forested nature hike? Most likely you'll think of a Douglas fir, Bigleaf Maple, or the Red Alder, which all grow ubiquitously around Oregons' forests. However, what about the oak tree? Would that have been on your radar as a tree that is naturalized around the forests of Oregon? I wouldn't have! After growing up in Florida where the Southern Oak tree dominates, I was pleasantly surprised to see its cousin growing amongst the Oregon forests; the Oregon White Oak!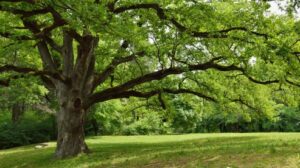 Oregon is home to a wide range of trees; 30 native coniferous species and 37 native species of broadleaf trees, so not entirely surprising that the oak tree would be one of them. Specifically, the Oregon White Oak, which is the most common type of oak tree in Oregon, is native to Oregon and is only one of four deciduous oak trees native to the West Coast. Other oak trees in the state include the Coastal Live Oak, also native, and the Garry Oak, not native.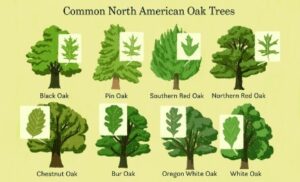 However, what does the Oregon Oaktree have to do with the wine industry? Heaps! Besides oak being the preferred wood used for wine barrels, oak trees, and wine grapes prefer to grow in the same soils. This competition has led to more than 97% of the white oak's historic habitat disappearing due to the land being repurposed for farming (not just vineyards), fire suppressions, and housing developments. Less than 3% of its historic habitat remains, so there is an urgent need for conservation.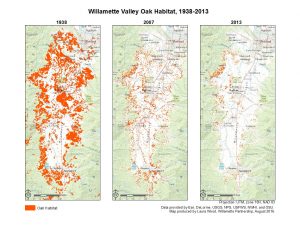 This is where The Oak Accord comes into play. Launched officially on March 23rd, 2017, The Oak Accord, as their website states, is "a voluntary conservation agreement inspired by the vision of local landowners such as Willamette Valley vineyards and forest owners who see the economic and environmental value of native oak habitat and want to play a role in preserving it. In exchange for signing the Oak Accord, landowners receive recognition of their conservation commitment, guidance on restoration activities, quantified assessments of the results of their efforts, and marketing tools to help them communicate the conservation work they're doing to customers, regulators, and colleagues."
Currently, with 50+ signatories, this is an amazing start to conserving the oak trees of Willamette Valley! Some of these innovative conservationists happen to be on Pinot Car Wine Tours' list of favorite wine-tasting destinations. These include Sokol Blosser, where the founding members publicly signed the voluntary conservation agreement, and Stoller Family Estate, a name we know and love where their tire swing hangs from a grand oak tree in view of the vineyards and their estate tasting room.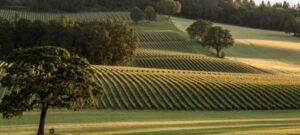 Another favorite winery, Left Coast Estate, not only has delicious wines but a one-mile hiking trail through a restored oak savannah and takes sustainability to heart. We encourage everyone to go check out their Queen Bee Bubbly, where they use honey from their beehives to create a magical sparkling wine. Plus, on Saturday, August 5th, 2023, we see the return of the Run for the Oaks, a festive day of racing (either a 5K or a 10K run through the oaks and vines), wine tasting, food and live music with all proceeds devoted to the Oak Savanna Restoration Project.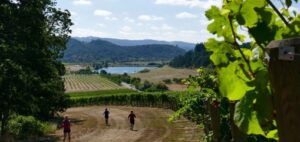 Next time you are driving around the valley or on a hike, keep a lookout at the trees around you. If you see an oak tree, give it a hug! Let's take more pride in the forests. We can also help the oak tree population of the Willamette Valley by planting a tree for Earth Day, April 22nd!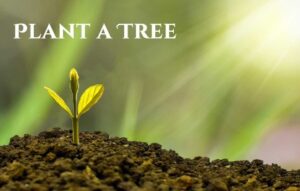 Book a wine tour with Pinot Car and let us help you explore our incredible valley of oaks and vines. And from our partner Lifestyle Properties, reserve one of our beautiful houses such as Shady Oaks, Old Farm, or The Meadows, and come lavish amongst oaks!
Sources: