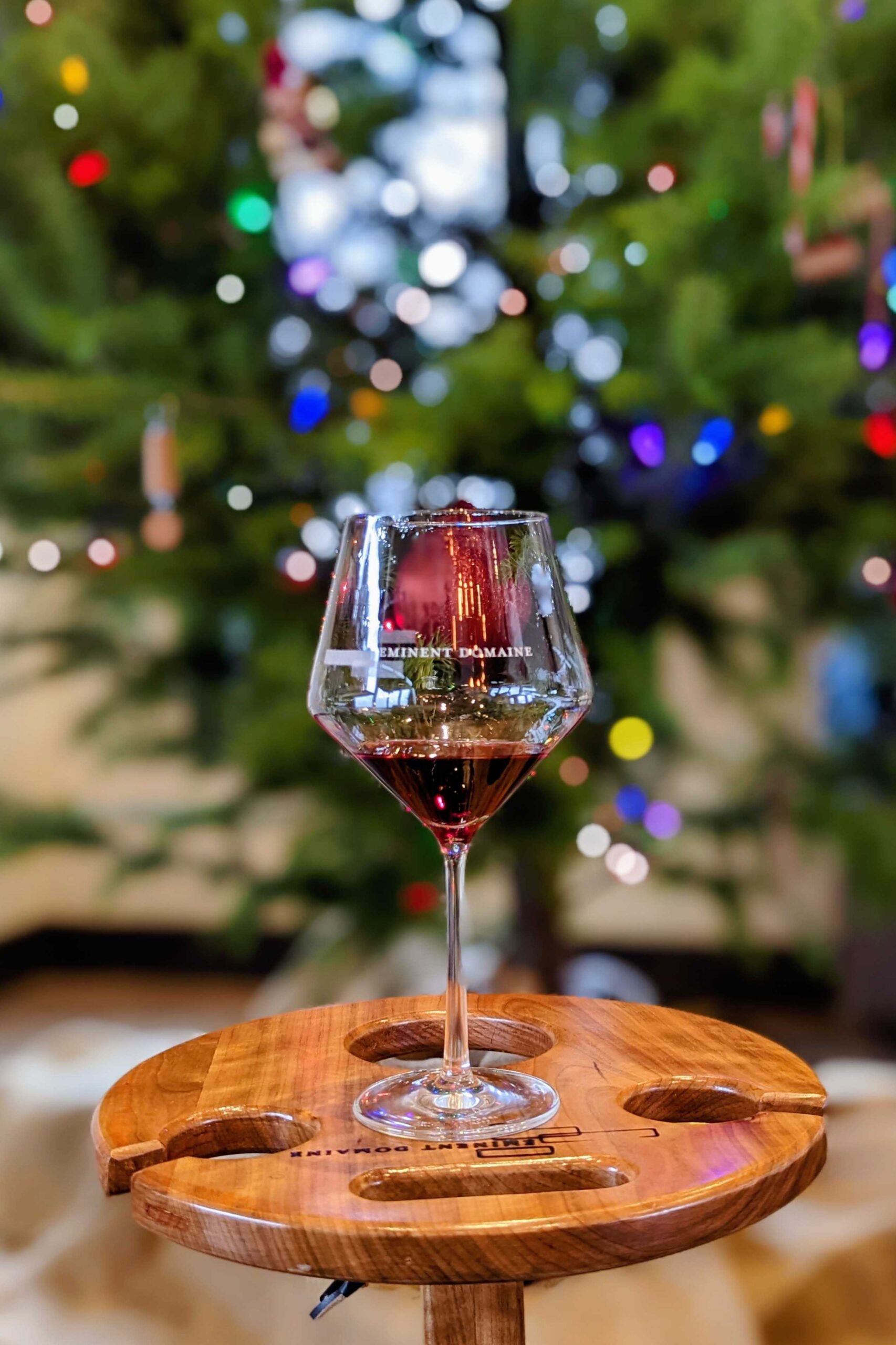 O Tannenbaum!
When people around the country think of Oregon, naturally visions of towering, evergreen forests spring to mind. And they aren't wrong. Oregon does pride herself on the acres upon acres of verdant conifers filling the land, split occasionally by jagged, snow-capped mountains. But there is another tree that Oregon also corners the market on, that most glorious symbol of the season – The Christmas Tree!
With more than 1,000 farms, Oregon produces over 31% of all Christmas trees sold in the United States. In fact, the largest Christmas tree farm in the world, Holiday Tree Farm, is located just down the road from Wine Country in Corvallis! They have been providing the nation with that beloved, conical tree since 1955.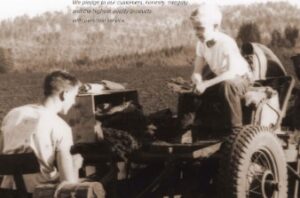 If you would like to see one of Oregon's Christmas tree farms AND visit a couple of wineries for some wine tasting, stop in at Björnson Vineyard for some silky Pinots then continue down Bethel Heights Road to Bryn Mawr Vineyards or Bethel Heights Vineyards (or both) for a few more sips of delicate Pinots, crisp Chardonnay or sparkling Rosé. As you drive through rolling hills of neatly planted rows, you will see acres of firs and pines in various stages of growth – from tiny, sparse saplings to 8' tall blue-green beauties. Then, in the middle of it all, the road opens up to a giant paved clearing, so large a Boeing 747 could easily land! Here at Noble Mountain Tree Farm (wholesale only), "helicopter-harvested mere hours before shipment", thousands of cut trees are bundled up and loaded onto semi-trucks, destined for brightly-lit Christmas Tree lots all over the country.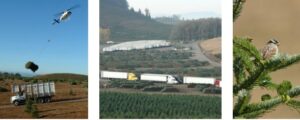 So whether you are someone who likes to take the quick and easy route of buying your Christmas tree from the local Boy Scout Troop at a lot down the street or you are a true Clark W. Griswold who is "kicking off our fun old-fashion family Christmas by heading out into the country in the old front-wheel-drive sleigh to embrace the frosty majesty of the winter landscape and select that most important of Christmas symbols", raise a glass of Oregon Pinot Noir to the Oregon Christmas Tree! 
Cheers & Happy Holidays!