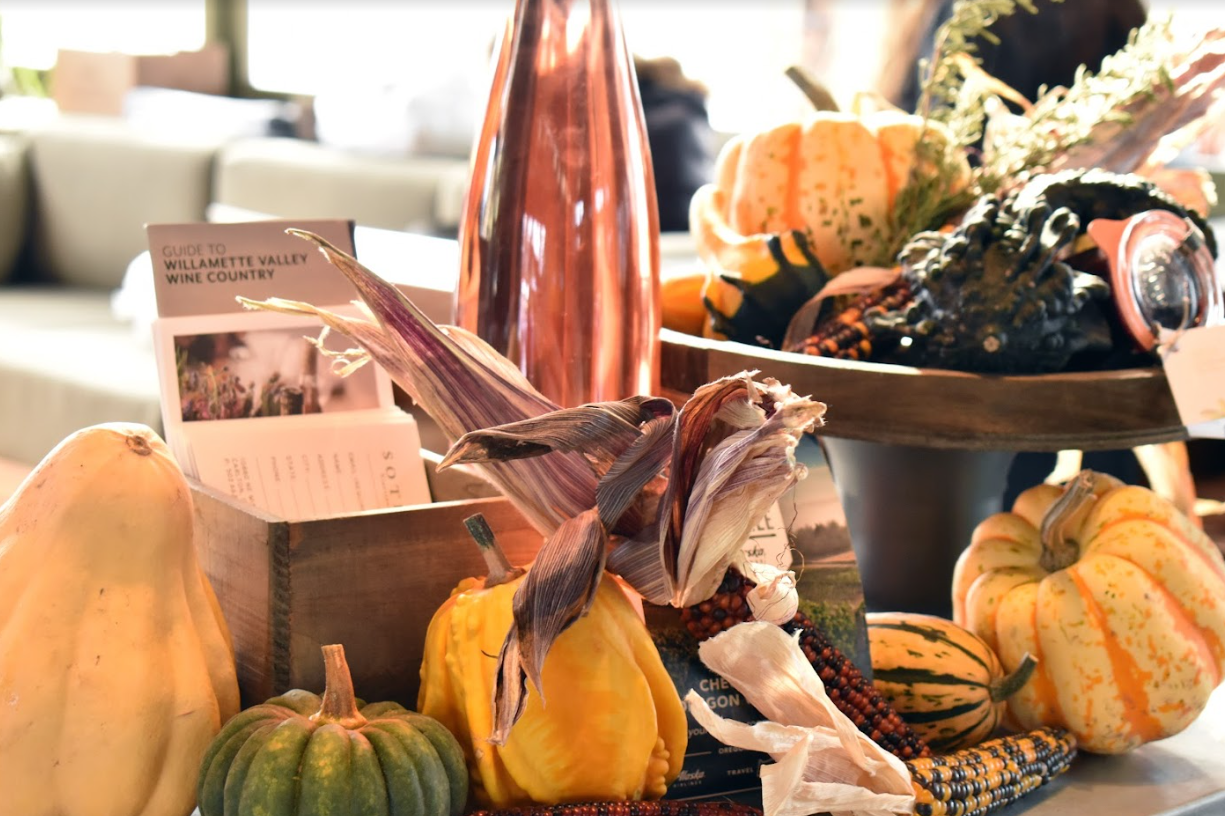 Probably not.
While wine was most likely brought with them on their grueling 66-day voyage from England to the shores of the New World in 1690, it would have been long gone by the time of the First Thanksgiving in the fall of 1691.
As the native grapes in the area were not the best for winemaking and, since they couldn't just pop down to the local wine shop (or in our case, the local winery) to pick a few bottles of Pinot Noir for the table, those plucky Colonists would have washed down their celebratory meal of wild turkey (no "Butterballs" yet), waterfowl, shellfish and venison with beer (possibly fermented from pumpkins), hard apple cider or "aqua-vitae" (distilled spirits).
And if you are wondering if white wine is still the best choice to accompany your own Thanksgiving meal, we say, be like the Pilgrims and branch out of the norm. We love our Oregon Chardonnay (Furioso and Durant being two of my personal favorites) and Riesling (Trisaetum and Brooks are tops), but give Gamay a try. Gamay Noir is Pinot Noir's little cousin, a light-bodied red wine hailing from the Beaujolais region of France. Introduced in Oregon in 1988 and growing in popularity, its peppery nose and fruity notes pair very well with food for any holiday table. Tekstura, Hazelfern and Division all have lovely examples of this tenacious little varietal.
Cheers and Happy Thanksgiving!

The Pinot Car Team