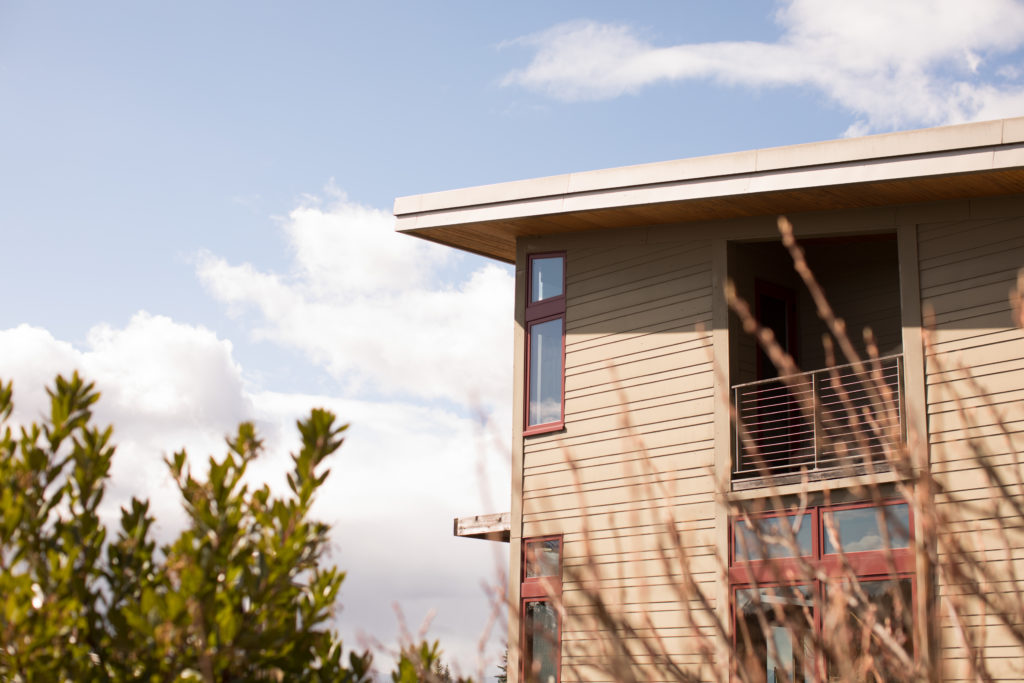 Are you planning a trip to the Willamette Valley and looking for a winery that can fill your cup and stimulate your senses? While I could go on for hours about the phenomenal wineries in the Valley, I decided to spare you all the novel, and will focus on one winery a week that has far exceeded any expectations I thought I had!
In the past, wine tasting meant going to a location, tasting through a standard lineup, and quickly moving on to the next destination. However, in recent years, wineries have begun offering so much more. Plus, COVID-19 has now taught us to slow down and enjoy the moment. People are now seeking wine experiences that pair beautiful wine with stunning views, enhanced tastings, and so much more.
This week, I'm highlighting Alexana Winery, nestled in the Red Hills of Dundee, Oregon. With a commitment to environmental responsibility, Alexana has earned certifications as both a L.E.E.D. Gold green building and a L.I.V.E. sustainable winegrower. Alexana's tasting room overlooks its 80-acre Revana vineyard and is the perfect place to explore renowned wines, enjoy excellent service, and of course, savor sweeping vineyard views.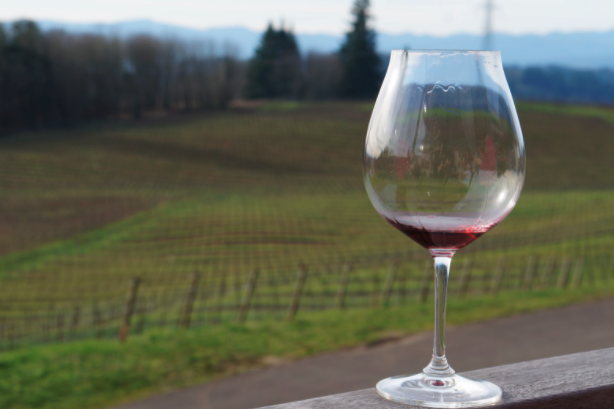 The passion and dedication of the team, winemaker, and owners, combined with the atmosphere of the tasting room itself, provide guests with a truly lavish and posh Willamette Valley experience! They make it easy to spend hours enjoying yourself while tasting through five different varieties of Pinot Noir, Chardonnay and others, depending on the time of year!
Upon arrival, the gracious hostesses led us to a cozy, private patio near a fireplace. They had prepared a menu customized with our names, and our first wine samples were waiting for us to enjoy. Immediately, we felt welcomed and excited for the experience to come!
The whole vineyard was visible from our seats, and we felt encapsulated in a nearly 360-degree wonderland of vines. On a clear day, I expect you can see for miles, and on a cloudy day you can appreciate the texture of the Oregon sky.
My tasting included wines made from the Revana Estate Vineyard and the Zena-Crown vineyard located in Eola-Amity Hills AVA. While my personal favorite was the 2011 Revana Vineyard Estate Pinot Noir, each of Alexana's wines was beautiful and I would happily enjoy a glass of any of them!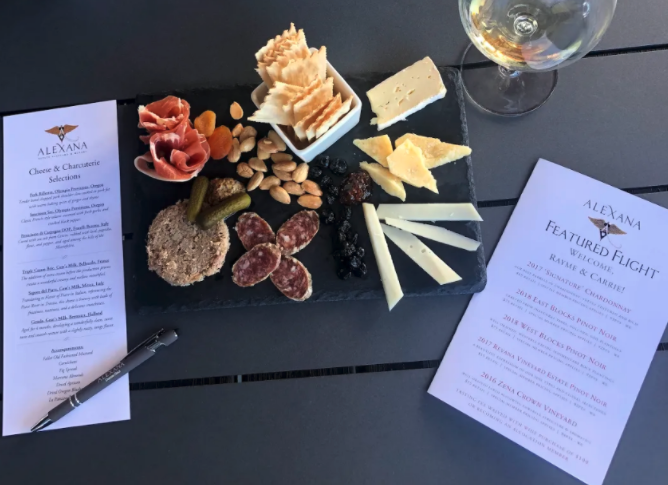 We chatted, took pictures, and enjoyed a delightful experience on a chilly time of year morning. The wines paired perfectly with the handcrafted, locally sourced charcuterie board. Further, our tasting room associate offered exceptional recommendations for which wines to pair with each cheese, meat, jam, and fruit. While a minor detail, this gesture enhanced our experience ten-fold, and I will always recommend including a food pairing with your tasting.
While COVID-19 has changed a lot in the Valley, guests are still welcomed with warm smiles and extra hand sanitizer. At this time, Alexana is accepting reservations daily for up to four guests at 11 a.m., 1 p.m., and 3 p.m. I highly recommend trying to snag a seat on the patio to enjoy a charcuterie board.
So, remember to pre-order. Alexana is a true gem in Oregon Wine Country. Just make an appointment and taste for yourself!
By Rayme Ainslie, Hospitality Coordinator