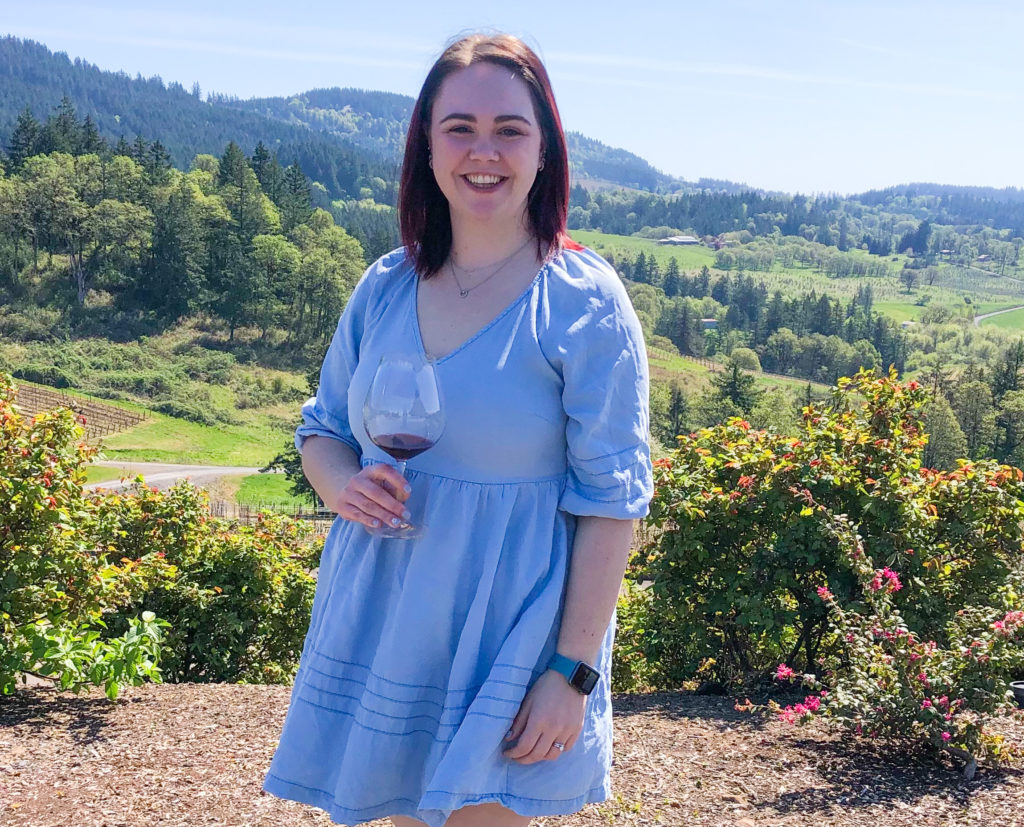 Let me kick this off by introducing myself. My name is Rayme and I am the lead Hospitality Coordinator for Pinot Car Wine Tours. I specialize in creating luxury wine tours throughout the Willamette Valley with a fun and personalized flair! I love the industry, and being able to share my passion for wine with clients on a daily basis is incredible. 
Navigating this past year has taught me many lessons. It's also inspired me to share some insider tips and tricks so that people visiting the Willamette Valley have a stress-free, relaxing, and unforgettable experience.
The Willamette Valley boasts over 400 wineries and vineyards, and is known as one of the premier Pinot Noir producing areas in the world. As a result, it is also a top tourist destination for wine lovers around the globe. Several tasting rooms are beginning to welcome guests back, we can eat at a restaurant, and travel is no longer just wishful thinking. The wine is pouring, the views are breathtaking, and the fun is just beginning.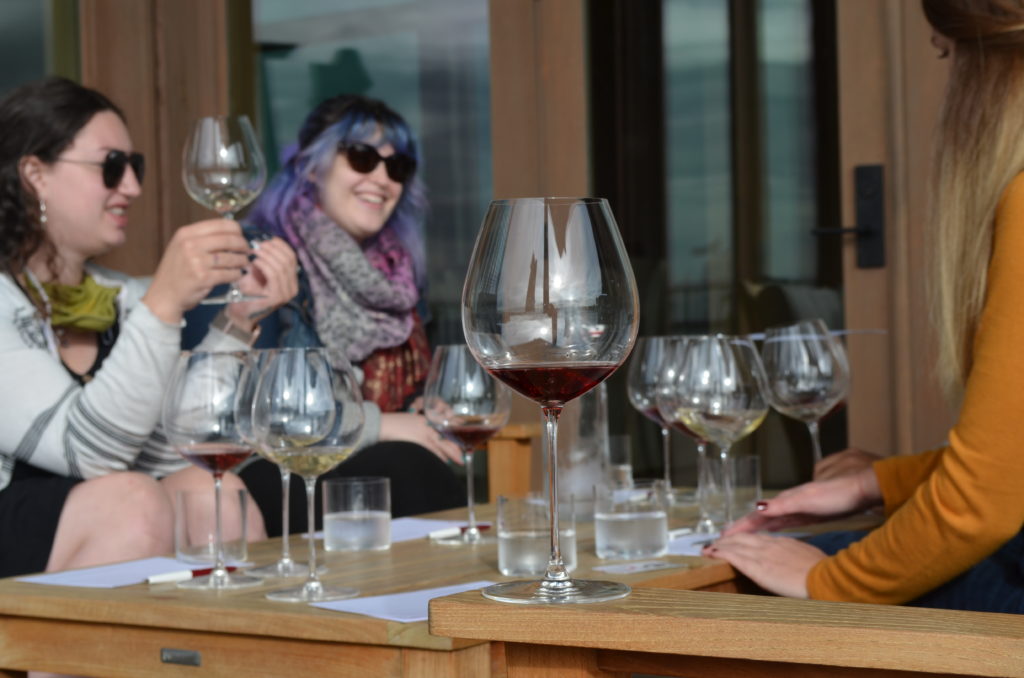 When you are ready to return to Oregon Wine Country to visit your favorite wineries or experience new places, we are ready to welcome you back. But before you venture out, check out these tips for making the most of your trip to our neck of the vines.
When visiting the Valley, I recommend flexibility and a lot of patience. Consider keeping your group small. As of late April, parts of the Willamette Valley moved back into the "high" and "extreme" risk categories. Tasting rooms and restaurants are changing restrictions and following limited regulations once again. Many wineries are accommodating groups up to a maximum of six people per table and a limit of two households. For larger groups, two separate reservations may be permitted, but the tables will likely not be next to one another and no mingling will be allowed to keep guests and employees safe.
Plan ahead. Wineries and tasting rooms across the Willamette Valley are requiring reservations to visit. And often, they will request a small deposit or card on file to hold your reservation.
Be timely! Wineries are currently on strict timelines. Tasting times are generally 90 minutes long and run on the hours and half hours. Arrive a little early to ensure you get to take full advantage of your 90 minutes.
Eat. We all know how hungry we can get after one or two tastings. Be prepared with snacks to enjoy on your drive, pack a lunch to enjoy at a park or winery that allows outdoor food, or planning on a winery that has food options are all great options.
Make a plan. Plan for (at minimum) a 6-7 hour day with three or four wineries visits max. It is also recommended that you have plenty of travel time between wineries. You don't want to feel rushed on a day that is supposed to be fun and relaxing!
Eliminate the stress of driving. Consider hiring transportation services like a local tour company. I highly recommend eliminating the stress of being on the road between visits. Instead, enjoy the opportunity to have a local expert guide you through the twisty roads, keep you on schedule, and chat about the different wines produced in the area! As a bonus, many of these companies will also provide you with a complimentary concierge service, securing your reservations and planning lunch. All you will need to do is sit back, relax, and enjoy! Plus, you are not limited to cars or busses either! Do you like horses? Great! An equestrian wine tour may sound like a great day. Prefer biking? We have biking tours here too!
Plan outside the weekend. Perhaps the most beneficial tip? Visit mid-week! The Valley is booming during the weekends, and reservations fill up weeks (even months) in advance. While it may not work for everyone, if you can plan a mid-week getaway, it will pay off. For a quieter, and more laid back experience, consider visiting Monday through Thursday. There is open availability, the opportunity for more time with the tasting room staff, and the chance of fitting in just one more stop as there will be less competition for reservations and walk-in's are more likely to be welcome. Nothing is worse than planning a getaway and not being able to get reservations!
Get creative. Consider alternative experiences, such as virtual tastings and curb pick ups of your favorite wines. This is a great idea for large groups who would rather not split up into separate groups. Or those who are unable to get reservations, but still want to experience the wines! For virtual tastings, a tasting room staff member will chat with you on a Zoom call and walk you through the tasting flight, answering any questions you may have and providing great information on the winery and wines. For curbside pickup, order a selection of bottles off the wine list and do a self guided tasting. To enhance the experience, you can hire a personal chef to pair the wines with different foods!
Enjoy yourself! Embrace the changes, ride the wave, and have fun. We do not know when regulations will change, but making memories and having fun doesn't have to wait. We just need to navigate and adapt for a bit longer.
In the Willamette Valley, the hospitality industry is doing everything it can to ensure the safety of our guests and staff as we continue to combat the virus. By following the guidelines put in place by the State of Oregon, we all hope that guests will feel comfortable and safe while visiting us in wine country. And we're happy to be your local experts for an unforgettable time! 
By Rayme Ainslie, Hospitality Coordinator